Physiotherapy for mobility problems and falls
Physiotherapy for mobility problems is particularly aimed at people who have had a recent illness, infection, or hospital admission that has affected their walking. It focuses on assessments and interventions for adults (with or without an assistive device) who experience falls or have difficulty with gait, balance, or endurance. A geriatric assessment is part of the evaluation for older adults, and we assist in the development of a comprehensive treatment plan, supporting individuals to achieve their goals.• Non-traumatic brain injury.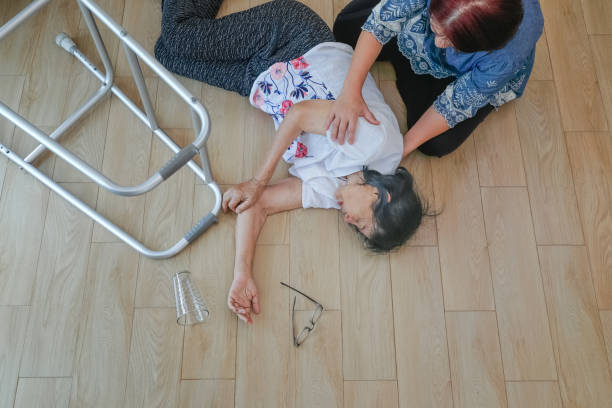 We can help reduce the risk of falling and fall-related injuries. We achieve this via a detailed personal assessment of health, medication, strength, balance, and walking. The assessments are conducted in the individual's own environment. The assessment covers falls, near-misses, and fear of falling, medicine review, related medical history and previous tests, general health, heart and blood pressure check, detailed assessment of strength, balance and walking, and walking aid and footwear review. Following the assessment, it is usually possible to identify several factors that increase the individual's risk of falling. We will then work with the individual and their GP to devise a plan to reduce those risks. The plan may include tests that can be done by a GP, including changes to medicines, changes to footwear or walking aid, and repeat eye tests with an optician, and it will almost certainly include a programme of strength and balance training with our registered exercise professionals.