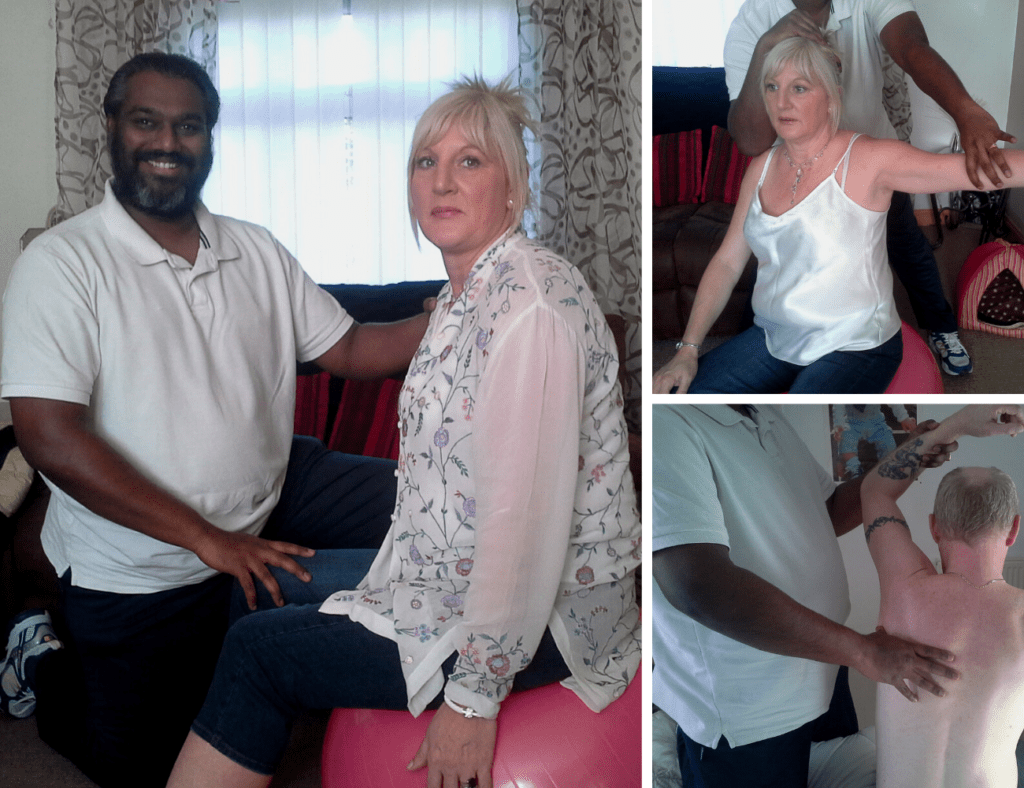 Senthil Is Highly Trained And Has Experience In Bobath, Neuromuscular Energising Therapy, And Motor Relearning Programme, All Established Techniques Used In The Treatment Of Neurological Disorders.
K7 Physiotherapy provides videos of the important rehabilitative exercises. Individuals can follow these videos to effectively complete their home exercises.
How Can Video Exercises Help?
Many of the exercises we prescribe involves precise movements. When practiced correctly, individuals can obtain the full benefit of the exercise. The video captures the exact movements expected from the individual, whereas printed and handwritten exercises are subject misinterpretation and individuals may practice exercises different video can assist family members and care takers to follow the exercise easily and instruct on the exercise correctly.
I was bedbound following a stroke. Senthil from K7 Physiotherapy visited me at my home and treated me. Now, I can walk using a stick and manage all my personal needs alone.
⭐⭐⭐⭐⭐
I received physiotherapy from Senthil for neck and shoulder pain. Thankfully, his kind and effective approach has reduced the pain.
⭐⭐⭐⭐⭐
I had been facing significant difficulties due to Parkinson's disease, especially frequent falls caused by freezing episodes. However, Senthil from K7 Physiotherapy provided me with excellent treatment, and as a result, my falls have decreased. I am now able to carry out all my activities without the fear of falling.
⭐⭐⭐⭐⭐